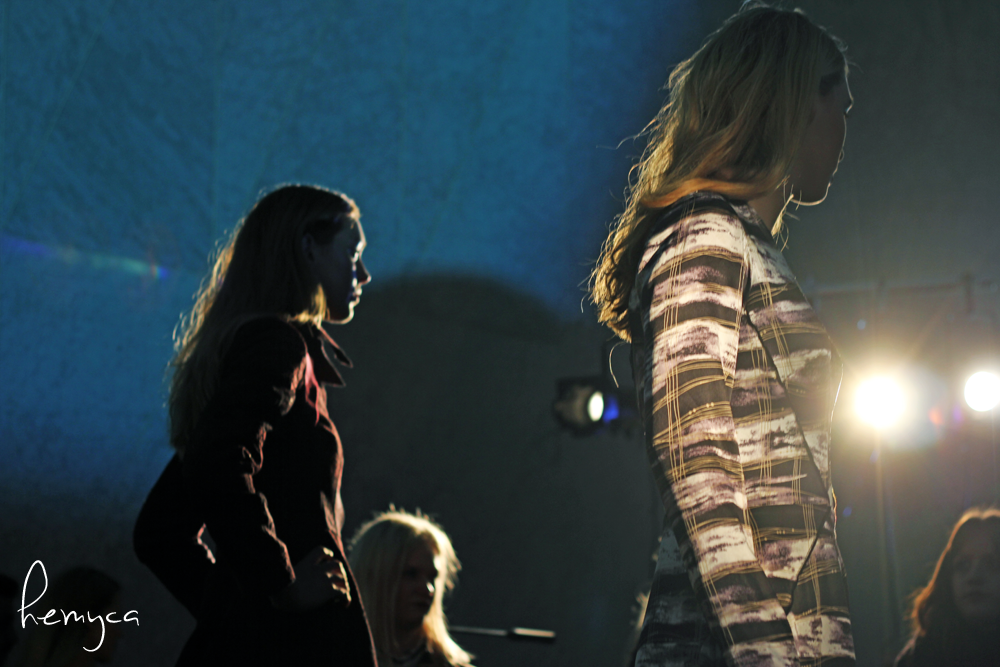 I created my blog (www.maisieivy.com) in 2012. I was a 17-year-old Art, History and Psychology A Level student and wanted to work in the fashion industry. Although I didn't quite know where, why, what or how, I knew that by creating my own space on the Internet – I could develop a voice, style and essentially a 'brand' to call my own.
Understandably, I never expected it to blossom overnight - it takes a lot of motivation and most importantly - consistency. Posting great content regularly is key to building a strong readership and following. Since, I have been fortunate enough to work with several highly respected brands within the industry such as French Connection, ASOS, Dr. Martens, River Island and more. I was able to attend 6 shows at London Fashion Week AW15 in February and I cannot wait to attend next season… Possibly even Paris next year? Who knows?
So, why should you be blogging?
1. Everyone interested in the creative industries, technology or social media should have some sort of blog! Generally, wanting to work in a creative industry today means you should have some form of online presence or evidence such as a website, blog or online portfolio.
2. Blogging gives you the freedom to express your interests to a platform specific to you that is totally unique and different from everyone else.
3. It's a great way for potential employers to discover you.
4. The perks… Collaborating with some incredible brands (yes – that does mean free clothes), attending events and fashion shows and even trips abroad.
Worried about how to juggle a blog with your personal life, degree and career?
There's no beating around the bush here, it's not easy. If I blogged full time, I could be posting almost daily, consistently and developing my readership at a much more rapid speed. My final year is fast approaching and I'm currently undertaking two internships – so managing my time is essential! By booking specific tasks into my diary such as 'write two blog posts', 'take outfit photographs' or 'keep up with my favourite blogs and websites for inspiration' – I can keep my blog and everything else that's going on up-to-date.
How can having a blog secure you your dream internship?
A blog is able to demonstrate dedication and hunger for an industry, offering a deeper insight into the life and interests of a person that employers are unable to see from just two pages of a CV. Your blog could be the make or break of an employer's decision, making you stand out from other candidates.
Tips for a successful fashion blog:
1. Strong photography and imagery - large and good quality images are key to any visually-orientated blog and it really sets apart the good from the bad.
2. Engaging content - only blog about subjects that you're passionate about or interested in, inevitably, it will show if you're not. Aim to write about 150 - 300 words a post. Without being too many, it should be enough to engage and entice a reader.
3. Inter-linking - link to other blog posts or pages on your blog within posts. The longer you can keep a reader on your site, the better.
4. Be consistent - in writing, photography and the general design of your blog. Develop a voice and tone and stay true to yourself without copying others. There are thousands of fashion blogs out there – so how are you going to make yours different?
Do all of these things well and you'll be moving onwards and upwards... Make sure your contact details or email address is easily accessible on your blog and opportunities shall come your way. There's never been such an exciting time for fashion bloggers, so what are you waiting for?
- Natalie (www.maisieivy.com)